Roadtrip Guajira
GUAJIRA AND ITS ANCESTRAL DESERTS
There are approximately 84 indigenous cultures in Colombia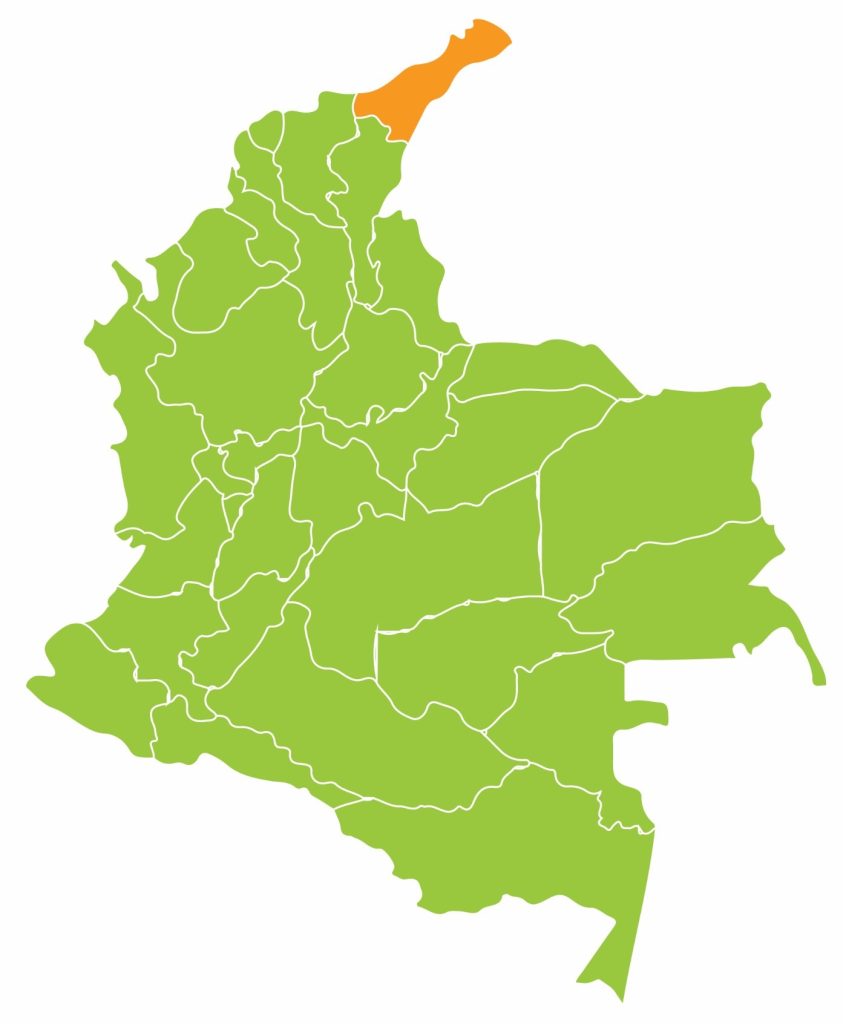 Natural National Park Macuira
Los Flamencos Fauna and Flora Sanctuary
Los Flamencos Fauna and Flora Sanctuary
Natural National Park Macuira
Delve into the Guajira desert. We will not find roads, but we will find traces in the sand that will allow us to guide us.

Interact with the Wayuu, an ancient and resilient indigenous community that will guide us on tours where we will learn about some of their traditions and history.

Immerse yourself in the landscapes of sand dunes, a unique and atypical landscape that is not seen anywhere else in Colombia.

Relax on the calm sand dune beaches with a beautiful emerald sea. Some of the dunes can be up to 60m high!

Marvel at the impressive colored sunsets that the sun sets over the sea and the dune desert.

Gaze at the beautiful starry nights (weather permitting).

Learn about the importance and interpretation that locals make of the nature that surrounds them and how they become symbols in their rituals.

Being in the extreme North of South America. Punta Gallinas is the famous northernmost point of this part of the continent.

Visit the Manaure salt flats that, depending on the season of the year, will form landscapes of a pink color in the desert.

Observe unique birds of the place. You will be able to learn about its characteristics and the importance of its conservation.

Get to know the Macuira National Natural Park, an oasis in the desert. You will love seeing how in the middle of the desert, you will find this green and semi-humid area, made up of a unique tropical dry forest with giant dunes. This park is protected by the indigenous community

.
Season: Better in Summer time from December to August
Accommodation: Ranquerías Wayuu, with Chinchorros. (larger type of hammock that is put under shared accommodations) (you can also get traditional hotel-type rooms with private bathrooms in advance).