Bogota to Salento
Roadtrip Bogotá-Salento Culture and Nature Trip
Colombia's biodiversity can be equivalent to 20% of the planet's total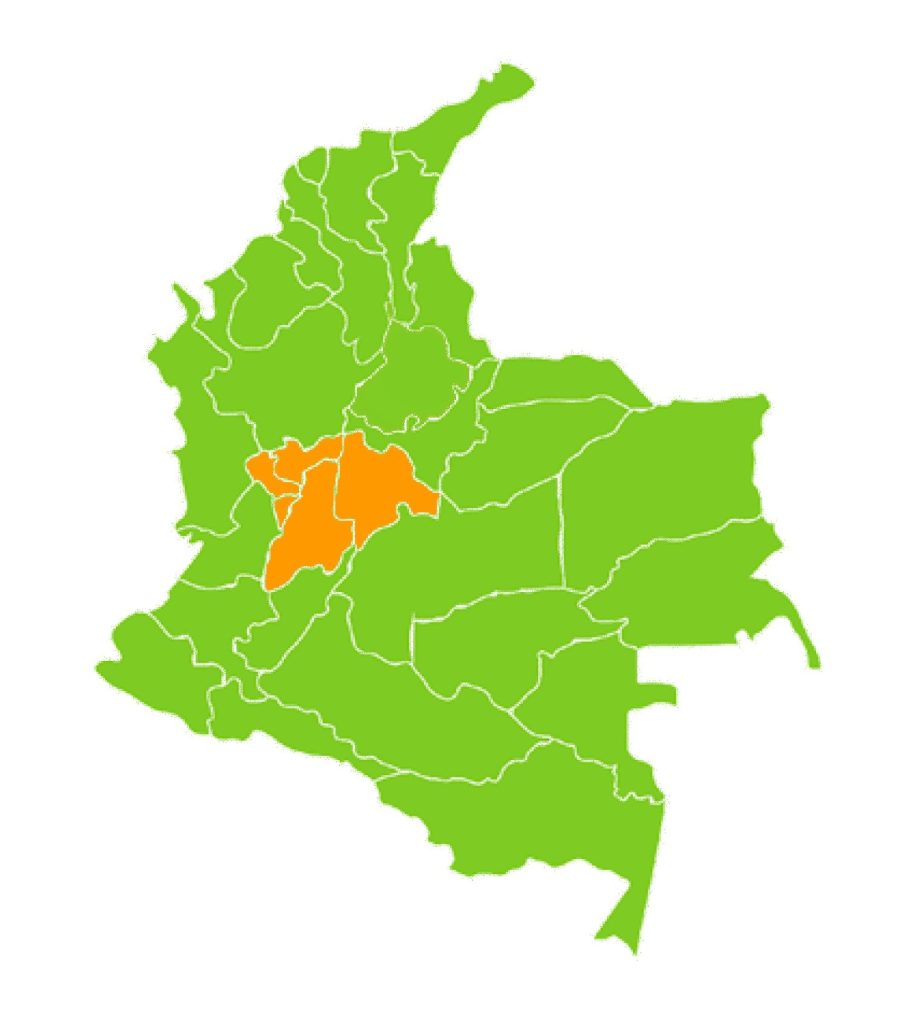 Travel by land from Bogotá to Salento, a place in the coffee region. We will appreciate a variety of landscapes, biodiversity, geographical changes going from 400 m to high mountains at almost 4000 meters, impressive views caused by many types of mountain forests and even snow-capped volcanoes!

Delight yourself with Colombian traditions. Along the way, we will make stops to get to know the culture, you will taste local food, many fruits and you can take photos.

Interact with local nature touring natural reserves made up of cloud forests and Andean forests. We will be accompanied by a multitude of bird species and we will also be able to see a great variety of flora, such as orchids and bromeliads, among others.

Learn through an interactive tour about the production process of Colombian coffee in a native coffee farm. Thanks to the country's natural conditions, one of the best mild coffees in the world can be grown in Colombia.

Tour the beautiful colorful towns of Salento and Filandia. Peoples of Quindío. Places full of friendly people, cafes and beautiful craft shops.

Admire the beautiful and tall wax palms. This type of palm is the Colombian national tree. It is unique in the world and unfortunately, it is in danger of extinction. It can reach 80 m in height. This walk lasts 2 to 3 hours.
Accommodation: Mid-range rural or town hotel with some higher-end options.