The Highlands of the North
The Highlands of the North
Tour of the Magical and Mild Dairy Lands of Northern Antioquia
Colombia's biodiversity can equal to 20% of the planet's total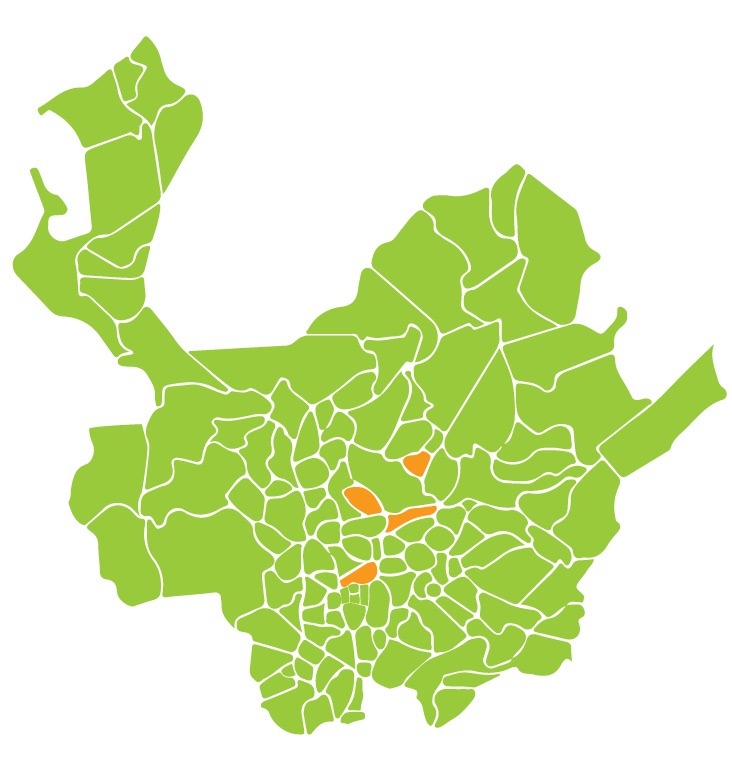 Explorar diferentes carreteras de Antioquia en bicicleta mientras aprendes sobre historia, cultura, tradiciones, naturaleza y compartes con los locales a lo largo del camino. 

Tener otra perspectiva de Medellín desde la bicicleta, con la que podrás recorrer más lugares de la ciudad. 

Recorrer las zonas altas del norte de Antioquia, dedicadas a la ganadería de leche, entre, don Matías, Entrerríos y San Pedro con sus idílicos pastizales parecidos a la campiña Suiza.

Sorprenderte al ver de cerca la cascada más alta de Antioquia. 

Maravillarte al ver los impresionantes paisajes que forman las montañas mientras estás en un teleférico.

Disfrutar de un delicioso almuerzo en Carolina del Príncipe, un acogedor pueblo que conserva su aspecto colonial.

Admirar los hermosos paisajes que nos permite ver la carretera mientras salimos en un cómodo transporte desde Medellín hasta Carolina del Príncipe y el Salto de Guadalupe.

 
Accommodation: Medium and basic category town hotels and superior category city hotels.